The pandemic has shifted the view of supply chain transparency from a feature to have into an indispensable capability. Supply chain disruptions began with shortages in masks, hand sanitizers and PPE's. As lockdowns swept through countries, suppliers experienced a spike in demand for basics items like tissue paper, bread and pasta.
Even without financial distress, suppliers can have (and did have) waves of stockouts and delivery delays which caused a ripple effect of consequences, with demand changes causing reverberations through supply chains worldwide. To mitigate disruptions, organisations need supply chain resiliency which is the ability of a supply chain to continue operating in the face of disruptions.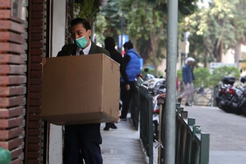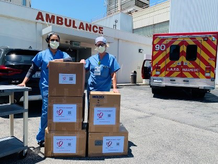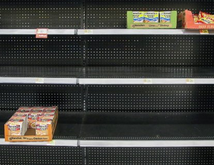 In his webinar, Jérémie Gallien, Professor of Management Science and Operations in London Business School shares insights on supply chain risk management (SCRM) where firms transition from protection and survival mindsets to recover and future resiliency.
SCRM is systemic:

Supply chain transparency needs to be an organisation-wide initiative and needs executive leadership.

SCRM is antagonistic:

Businesses need innovations such as supply chain graphs and digital tools to understand the risks and metrics to gauge financial impact to trade off against other prevalent metrics.

SCRM has delayed consequences:

Companies who retain the memory of the pandemic and act upon the implications will realise the payoffs of risk management investments some time in the future.
The Supply Chain Leadership Council shares their Supply Chain Risk Management Maturity Model, an open source model, to assess how a firm is doing. Companies rate the state of their SCRM on leadership, planning, implementation, evaluation and improvement to determine the gaps in their supply risk management.
Leadership
Planning
Implementation
Evaluation
Improvement

Executive Leadership
Line/Functional Leadership
Governance
Resources & Commitment
Program Communication

Supply Chain Mapping
Context and Operating Environment
Stakeholder Identification
Risk Tolerance
Risk Categories
Business Impact
Event Likelihood and Consequence
Risk Prioritization
Risk Treatment
Stakeholder Consultation

Risk Monitoring
Risk Treatment
Event Communication

Program Metrics
Performance Review
Audit / Drill / Test

Continuous Program Improvemen
Change Management
These categories and subcategories are rated across maturity stages for firms to pin point their gaps.  Firms then transition from proactive vs reactive risk managers by implementing initiatives such as listing out alternative suppliers to create competition in the supply base, giving their firms negotiating power and mapping out their supply chain, identifying red flags to prioritize mitigation plans.
Category/ Subcategory
Stage 1: Reactive
Stage 2: Aware
Stage 3: Proactive
Stage 4: Integrated
Stage 5: Resilient

Planning/

 

Supply Chain Mapping

No supply chain mapping.
Informal supply chain mapping occurs.

Formal process for supply chain mapping  within product lines. 

 

Supply chain mapping completed on critical products and includes critical supply chain partners and interdependencies across product lines.
End to end supply chain mapping conducted across critical products on an ongoing basis, are readily available and include critical interdependencies.
Understanding the state of your organisation by mapping out your multi-tiered supply chains will lead to supply chain transparency and is the first step towards a future proof supply chain that resilient against unforeseen disruptions.
Sources: