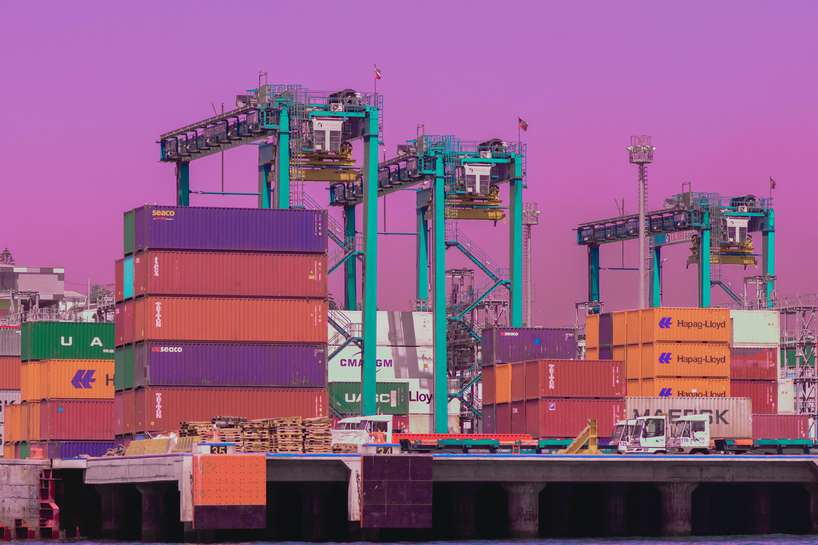 Visibility and transparency are essential for building resilient and responsible supply chains. They identify vulnerabilities, highlight risk, and enable effective operational management - with top and bottom-line benefits. But what is supply chain visibility? Supply chain visibility is the identification of all the suppliers in a supply network, from the top to bottom tier. Currently, only 50% of companies have end-to-end visibility of their supply chain, which can be detrimental to their commercial ecosystem. This is evidenced by the GEP report that US and European businesses collectively lost $4 trillion due to supply chain disruption, equating to 6-10% of average annual revenue. Versed AI's powerful machine learning technology illuminates supply chains at multiple tiers, enabling companies to manage and mitigate risk, and operate more efficiently.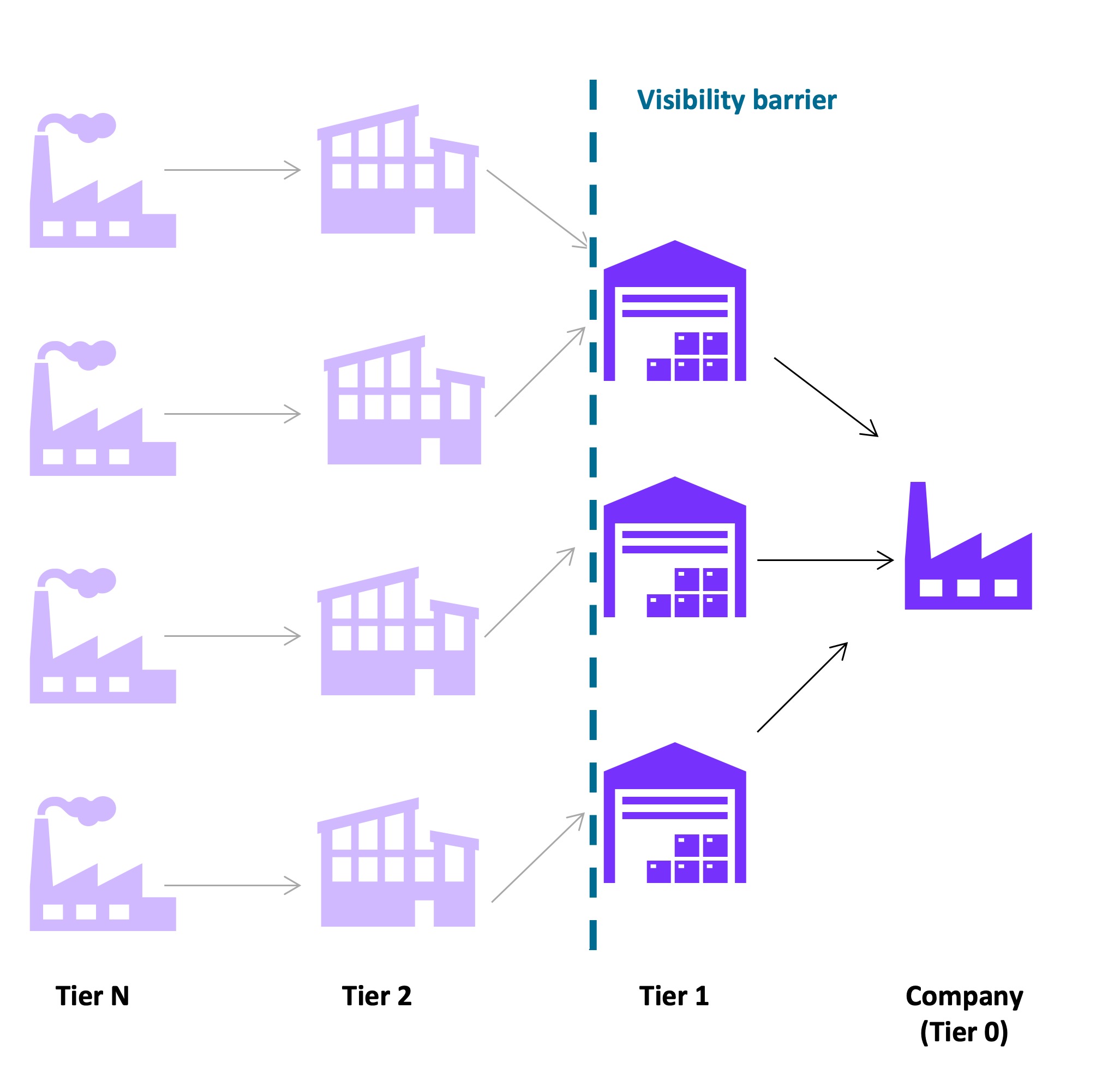 Increased Legislation: Required Visibility and How Being Non-Compliant Can Incur Fines & Reputational Damage
Supply chains are the source of an array of risks, which if not managed, can have devastating financial and reputational impacts on their customers. These risks include modern slavery risk, geopolitical tensions, high-risk geographic locations, and aggregated risk from common sub-tier suppliers. These can all cause mass disruption and incur vast costs. Goldman Sachs estimates that the global car industry alone will lose out on 3% of annual production this year as a result of the disruption caused by the semi-conductor shortage, equating to a $15-20bn loss in operating profit. Last year alone, the GEP reported that US and European businesses collectively lost $4 trillion due to supply chain disruption, equating to 6-10% of average annual revenue. If a company is more transparent, it increases consumer and investor trust, and can even result in profit gain, with researchers at the MIT Sloan School of Management finding that consumers may be willing to pay 2% to 10% more for products from companies that provide greater supply chain transparency. 
New transparency legislations for business are being widely introduced: the UK's Modern Slavery Act of 2015, Germany's Due Diligence Act coming into effect 2023, Australia's Modern Slavery Act and the California Transparency in Supply Chains Act. A range of other legislation is upcoming in Switzerland and the Netherlands, alongside others. Many of these are related to forced labour, a major problem in industry, currently impacting 24.9 million worldwide. Non-compliance risks penalties of up to two years imprisonment for individuals and a fine amounting to 4% of annual global turnover, up to £20m.
 Supply chain transparency is also a powerful reputational lever. A transparency pledge has been established in the garment industry, with brands such as Nike, Adidas, Barbour, Patagonia, Levis and many more affirming their commitments, so that brands and retailers can work towards meaningful corporate accountability and improved working conditions. This highlights the shift for consumers and investors alike, who increasingly want to see the full picture when it comes to production. A Stanford Business report discusses the connection between transparency and investment opportunity, "Companies that offer transparency disclosures can earn a higher valuation, as investors will take this into account and assume the company has saved itself from costs and risks in the future", highlighting that transparency is of clear benefit for everyone involved.
 Despite increasing legislation, many businesses still aren't compliant or disclosing the full picture. A UK Government report found that this was often due to inaccessibility: "The main challenges raised were lack of resource and lack of experience, followed by the importance of being able to prioritise activity, the difficulty of obtaining and disclosing certain types of information, and potential reluctance to report on areas where impact and improvement could be difficult to demonstrate." Versed AI's technology maps the supply chain to multiple tiers, generating data that's clear and accessible. Nearly two-thirds (63%) of companies do not use any technology to monitor their supply chain performance, but Versed AI provides a viable option for a company to implement, exposing risk and enabling effective operational solutions by providing a digestible supply chain map and key data.
Technology in Supply Chains: Creating Simple Paths for Complex Data
The advantages of AI technology for supply chain mapping are clear, as it can analyse more data than manual methods, and far more efficiently, meaning that there is a great return when you invest in AI for supply chain mapping.
Companies such as Lineage Logistics recognise these benefits, and use AI to predict the path of its orders. The algorithm can forecast when orders will arrive and leave a warehouse, and since implementing smart placement through AI, they have increased their efficiency by 20%. UPS uses an AI-powered GPS tool called ORION to create the most efficient routes for its fleet. In supply chain deliveries, mileage and time is crucial. With this AI adoption, UPS estimates it can reduce its delivery miles by 100 million which saves the company $50 million a year. In 2020, McKinsey conducted a study into AI, with a focus on supply chain management and found that some respondents attributed 20% of their earnings to AI, with 22% gaining at least 5% revenue increase from AI implementation. Research from Accenture showed that AI has the potential to boost both the top and bottom line, with profitability forecasted to increase by an average of 38 percent by 2035. Companies have a choice - identify and adopt AI appropriate for their business now, or risk being left behind.
81% of supply chain managers' report that data analytics will be crucial when it comes to reducing costs. This digital transformation can also expose risks, and enable better connectivity and management across the entire supply chain with estimated productivity gains of more than 20%. AI can be used powerfully to expose risk and manage disruption, and the more information a company has on hand in advance of a critical event, the quicker it can resolve the problem. Currently, 21% of supply chain professionals say that visibility is their biggest organisational challenge. Versed AI helps during critical times by providing this visibility, such as supplying BT with supply chain mapping to identify where it has geographic exposure to high-risk issues such as modern slavery and environmental hazards. Versed AI was able to identify the exact locations of BT's sub-tier supplier's factories potentially impacted by the July 2021 flooding in China, enabling them to act swiftly to mitigate disruption. This is indicative of a broader trend of companies using AI to make better decisions - which is expected to increase by 60% in the next 3 years.
 The average expenditure of manufacturers and retailers on AI for their supply chain mapping operations is $17 million. Yet currently, only 4% of companies leverage artificial intelligence extensively for their supply chain management efforts, demonstrating a significant imbalance between top performers and those who aren't aware of the depths of their supply chain. Leading consultants such as Accenture and McKinsey evidence that it's time for companies to adopt such advanced technology and gain awareness of the breadth of their supply chain – a process that Versed AI makes simple.
Company Transparency: Those That Are Paving the Way
Some companies are already leading the way in supply chain transparency, with Nike providing an extensive statement on forced labour, human trafficking and modern slavery for each fiscal year, alongside an impact report that describes its long-term ethical goals and commitments. Many companies are vague in their reports, but Nike is an example of a company who prides itself on transparency. Their interactive map includes the supplier group, location of the facility, type of products produced, number of workers, and information on the workforce profile including percentage employment of women and migrant workers.
Patagonia have paved the way for end-to-end transparency with its Footprint Chronicles, mapping a subset of raw materials, mills and factories that make their products; even offering exact addresses of factories – something that Versed AI can also provide in its service.
 In establishing the way forward for ethical commercial practise, these companies have received glowing media attention, improving their brands reputability and consumer trust.
In the automotive industry progressive manufacturers such Volvo highlight the importance of transparency in the supply chain, with Chief Purchasing Officer, Andrea Fuder, stating 'We are in a historical global supply chain crisis and the only way out is to continue to fight as one team and support one another by increasing transparency but also implementing innovative predictive systems."
This upfront visibility creates potential profit, increased investment opportunity and positive brand reputation. Versed AI's technology enables the identification of these sub-tier sources and factories, and can even suggest alternative suppliers.
Serious implications for a brand's reputation can occur when ethical practice is poor or hidden. Nestlé S.A.'s palm oil supplier's deforestation practices caused outrage in a Greenpeace campaign, whilst Boohoo were exposed to media outcry and customer backlash when it was revealed that workers in their Leicester factories were paid less than minimum wage, in poor conditions. It will take Nestlé and Boohoo years to recover from these reputational hits, which could have been identified and avoided with multi-tier visibility.
In Conclusion…
Ultimately, supply chain visibility helps a company to become more resilient, improve operational efficiency, enhance profitability, obtain competitive advantage, and increase shareholder value. Versed AI enables these advantages through its cutting-edge Natural-Language Processing and Machine-Learning technology, identifying the depths of a company's supply chain at the nth tier. Thus, exposing a depth of visibility that would otherwise remain hidden…